Welcome to GS Ministries
About GS Minstries
Welcome to the Web Site of the Good Samaritan Ministries. What is GSM? GSM is non-denominational Christian ministry and our visitors are from all walks of life. Good Samaritan Ministries® (GSM) is non-governmental and non-political Christian organization. It was established in 2009 in Lahore, Pakistan and registered with the government of Punjab under the Societies Registration Act XXI of 1860. We encourage you to take a few moments to get to know the ministries and the activities of GSM. Our aim is to spread the Good News of Jesus Christ throughout world.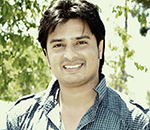 Evangelist Naeem Nasir
The founding director of Good Samaritan Ministries, has a vision to see the nations saved for JESUS, ONE soul at a time. Pakistani by birth, but trained in Bible College in the USA, he sees many 1000s come to JESUS through the Revival Crusades, and also the care for the widows, orphans, the persecuted church and other empowerment projects for the minorities within Pakistan and overseas. The teaching of God's word is being followed with signs and wonders and people are coming to faith in Him. Pakistan is being saved for Jesus one soul at a time! He is a sought after conference speaker and has ministered in many nations including United Kingdom, Switzerland, Malaysia, Sri Lanka and Thailand to name a few. He is a firm believer that the Word of God cuts across all nations and cultures and has the power to unite believers across the globe.